Heather Harward, LMFT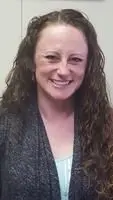 Our family relationships shape how we relate to others and the lens though which we view and interact with the world. When those relationships have been abusive or hurtful, symptoms of anxiety, depression, perpetually unhealthy relationships, and substance abuse can be the result. As an EMDR clinician, Heather specializes in PTSD and trauma, with a special interest in relational trauma from childhood abuse and neglect. Eye Movement Desensitization and Reprocessing (EMDR) therapy is an integrative psychotherapy approach that has been extensively researched and proven effective for the treatment of trauma. EMDR is a set of standardized protocols that incorporates elements from many different treatment approaches. To date, EMDR therapy has helped millions of people of all ages relieve many types of psychological stress.
Heather also specializes in Lifespan Integration, which is a gentle, body based treatment modality, that heals trauma without re-traumatizing. It has been shown to be helpful in a number of treatment issues including PTSD, depression, anxiety, attachment disorders, grief, guilt and shame, anger management, and many others.
She has been extensively trained in Emotionally Focused Couple Therapy (EFT), an attachment-based model of couple therapy which has been validated by over 20 years of empirical research.
Before going into private practice, Heather spent 6 years working at Weber Human services, where she specialized in addiction treatment and recovery, with a special focus on trauma, domestic violence, and women's issues. In addition, Heather received special training in several evidence-based groups focusing on trauma and substance abuse including, Seeking Safety and Matrix. She has enjoyed her work immensely and is passionate about what she does.
Heather was born and raised in Utah and loves the beauty of the mountains that surround this valley. She is married to her wonderful husband, Jeff and has a beautiful daughter who keeps her constantly busy and reminds her of the joys and curiosity of a toddler. She loves hiking, camping, and spending time with her family.
Licensure:
Licensed Marriage and Family Therapist license #7779095-3902
Education:
Heather received her Bachelors of Science in Family, Consumer, and Human Development from Utah State University. She liked it so much that she went on to get her Masters of Science in Marriage and Family therapy from Utah State as well.
Additional Trainings:
Heather recently attended 40 hours of training in EMDR. She also completed both level one and level two trainings in Lifespan Integration, a model of therapy focused on addressing trauma. She also spent three years training in Emotionally Focused Couple Therapy (EFT). Heather has attended the annual Utah Association for Domestic Violence Treatment conference every year from 2012-2015.
Heather has advanced training in Motivational Interviewing, a modality of therapy designed to help people move through ambivalence and increase desire and confidence in their ability to change. Heather also redesigned and implemented a substance abuse curriculum for the family education group at Weber Human Services that she facilitated for 6 years.
Please call our receptionist at 801-475-0402 to check appointment availability and verify insurance benefits before completing forms.
To set up an appointment with Heather, click here. Type Heather's name and select Heather Harward from the drop down menu. Click "Register as a new Patient/Client". Please complete the information page as well as the "Biographical" form. From there you will have the option to bring up Heather's calendar and schedule your first appointment. Should you encounter any difficulties or need further instruction, please contact Angie at 801-475-0402..
We are committed to your privacy. Do not include confidential or private information regarding your health condition in this form or any other form found on this website. This form is for general questions or messages to the practitioner.