B. Shane Harmon, LCSW, CSAT Candidate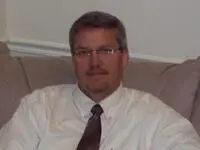 Shane Harmon is a Licensed Clinical Social Worker specializing in individual, couples and family therapy, as well as group therapy. With nearly 30 years of experience in the field, Shane is currently serving as a private practitioner working with a broad spectrum of clients. He has been married for over 30 years and has four children. Originally from the great state of Wyoming, Shane and his family have lived and thrived in Utah for over 30 years. Among his areas of expertise are sexual addiction and betrayal trauma issues. Shane also works with victims of sexual assault including adults molested as children.
In addition to treatment of sexual issues, Shane also has extensive experience in counseling and addressing myriads of mental health concerns including but not limited to:
Therapy for Depression and Anxiety
Couples Counseling
Family Counseling
Parenting Support
Grief Counseling
Stress Management
Sexual Addiction & Recovery
Betrayal trauma
Conflict Resolution
Issues of Aging
Shane is an interactive, solution-focused therapist. His therapeutic approach is to provide support and practical feedback to help clients effectively address personal life challenges. He integrates complementary methodologies and techniques to offer a highly personalized approach tailored to each client. With compassion and understanding, he works with each individual to help them build on their strengths and attain the personal growth they are committed to accomplishing.
Education
Shane graduated with a Bachelors degree in Social Work from Weber State University before continuing his academic pursuits at the University Of Utah. Shane earned a Master's degree in Social Work from the University of Utah Graduate School of Social Work.
License, Certifications & Awards
Shane is a Licensed Clinical Social Worker in the State of Utah holding active license number 141805-3501. He has presented at conferences/trainings and to general audiences speaking on the topics of sexual issues, marriage and family concepts, parenting, addiction, and work versus family conflicts.
Additional Training
Shane continues to attend local and national trainings aimed at continued educational pursuits. He is actively engaged in efforts to maintain cutting edge treatment while seeking interpersonal growth as well. Shane is dedicated to improving his knowledge base so as to provide better therapy.
Professional Activities and Memberships
Shane is a member in good standing in several professional organizations including NASW (National Association of Social Workers), and IITAP (International Institute for Trauma and Addiction Professionals).
Please call our receptionist at 801-475-0402 to check appointment availability and verify insurance benefits before completing forms.
To set your first appointment with Shane, please click here. Type Shane's name and select B. Shane Harmon from the drop down menu. Click "Register as a new Patient/Client". Please complete the information page as well as the "Biographical" form. From there you will have the option to bring up Shane's calendar and schedule your first appointment. Should you encounter any difficulties or need further instruction, please contact Angie at 801-475-0402.
We are committed to your privacy. Do not include confidential or private information regarding your health condition in this form or any other form found on this website. This form is for general questions or messages to the practitioner.